REGISTRATION IS NOW CLOSED!
Relax, Rejuvenate, Sparkle! Join the Saskatchewan Federation of Early Learning for a two day retreat focusing on self care and leadership for our members and others in the early learning and child care sector in Saskatchewan. SFEL members will have priority registration until April 12th, 2023 - don't wait, register now! This is a two day event beginning on May 11th at 8:30am until May 12th at 4:00pm.
Pricing: SFEL Members $250.00 / Non Members $280.00
Registration Includes: Sessions/Workshops, Refreshments, Lunch for both days.
Dates: May 11th: 8:30am-4:00pm / May 12th: 9:00am to 4:00pm
Hotel Information: To book a room at the Dakota Dunes Resort please call 1 (833) 987-1888 or visit the Dakota Dunes Resort website. There is a block of rooms available as well that can be accessed at http://bookings.ihotelier.com/bookings.jsp?groupID=3873144&hotelID=112637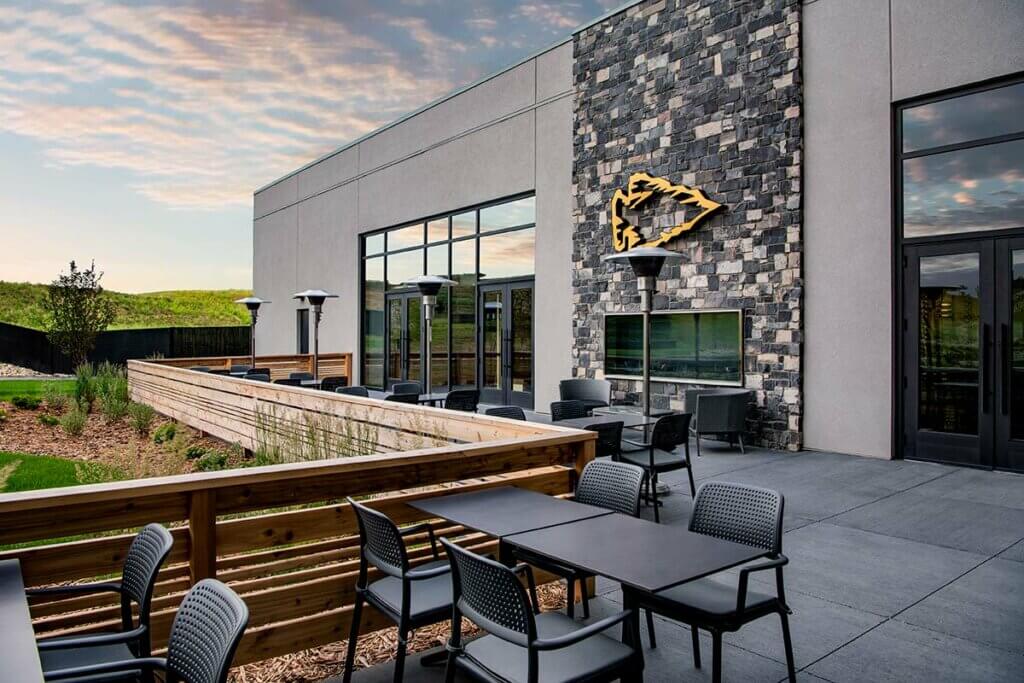 Featured Presenter: Dr. Judy Jaunzems-Fernuk, RTC, MTC
Bio: Judy is a mother of three, who enjoys time with her family as a priority in her life. Time with her blended family of five is essential to her own well-being, and each of her family members have been among her greatest teachers.
Dr. Judy (PhD) is a Certified Counsellor and Teacher registered with both the Saskatchewan Professional Teacher's Regulatory Board, and the Association of Cooperating Counselling Therapists of Canada. As a Registered Counselling Therapist, Judy holds a Master Therapeutic Counselling designation, with a specialization in Educational Psychology and Special Education. Judy continues to pursue many teaching and learning opportunities through continuing education credits and certifications annually; and supporting current and relevant practices that meet the needs of her community is her priority.
Judy has been an educator in Saskatoon for almost 25 years, with experiences ranging from Pre-Kindergarten to University. In addition, as part of her interdisciplinary practice, she holds many certificates and registrations, and attains on-going credit hours through professional development as both an educator and counselling therapist. Judy is a professional member of the Canadian Counselling and Psychotherapy Association, and as part of her continued clinical practice in the private and public sector of mental health care and education, she receives many hours of supervision and consultation to support her work annually.
If you decide to book consultation, presentations, or private coaching sessions with Judy, you will receive her dedication and years of experience working with people. With her decades of experience working in the professions of teaching, learning, and mental heath, Judy is adept at supporting her students and clients, both personally and professionally. She will work with each individual or organization to provide learning in areas that mean the most to you and your people. With a person / learner centred philosophy at the heart of her work, she allows you to be the one in charge of your journey and experience. Your self development and well-being are her priority.

Judy's areas of interest, and specialties, include the following:
holistic behavioural supports for children and families (rooted in connection);
management supports to aid educators in managing groups (CALM classroom management and Therapeutic Teaching);
parenting and blended family supports;
conflict resolution and courageous conversation strategies;
emotion regulation and management of stress (including anxiety, grief and loss, anger);
relationship and / or family supports (separation and divorce);
and personal growth through attention to well-being and a positive mindset, through a goals-based orientation.
Judy's passions include understanding mental health physiologically and investing in overall well-being with great attention to the self. Her philosophy surrounding both areas is rooted in a phased approach to self-care and her mantra is 'self-care before care-give'. The foundations of her work are, AWARE ~ CARE ~ COPE. Three stages of a process forming the crux of The Human Curriculum™.
On-going education and the pursuit of lifelong learning are core aspects of her own mental well-being, along with interests in nutrition and movement; research, reading, and writing; and especially, spending time outdoors with family, friends, and her camera – as efforts in managing her own mental health.

Some services provided by Judy and Prairie Sky Education are covered through EFAPs and other insurance and benefits providers; however, Judy also offers a sliding scale and a variety of free to fee based supports or services to select individuals and organizations, based on need.
Please join Judy on Instagram or Facebook for seasonal pro-bono offers and to follow Judy's work!
Featured Presenter: Nancy Lautner, Director of Development at Tykes & Tots Early Learning Centres, Certified Life Coach, Registered Yoga Teacher
Bio: Nancy was born and raised in Saskatoon and has spent the past two decades committed to the non-profit early learning sector. She has a business degree from the University of Saskatchewan with majors in Human Resources and General Business and is a Level III Certified ECE. Nancy works with Tykes and Tots Early Learning Centre Inc. and in her previous capacity as the Executive Director, grew the organization from a single centre organization providing care to 25 children to its existing configuration of 5 licensed childcare centres, 3 before and after school programs, 1 school age camp program, 2 preschool programs and 2 forest school preschool programs. In June of 2022, Nancy moved to a Director of Development position with Tykes with a focus on program and leadership development and is currently pursuing further expansion of the organization. She also enjoys bringing her skills to the classrooms, spending time with the preschool aged children doing music and movement as well as yoga for kids.
Nancy has a passion to support growth and development in others. She is a 200-hour RYT yoga teacher, a certified Meyers Briggs Type Indicator facilitator, a certified life coach through Canada Coach Academy and a reiki practitioner. Nancy's goal outside of her regular employment is to support non-profit leadership development and she can provide support to organizations in a wide variety of areas, such as strategic planning, leadership skill development, policy development, team dynamics and conflict resolution skills.
Featured Facilitator: Randi Grandel, Yoga Instructor
Bio: Randy has worked in childcare as an EA and ECE since 2005. She took an interest in yoga over 20 years ago and wanted to become an instructor for a long time. She finally got the chance during the pandemic. Randi began by getting certified teaching children and individuals with diverse needs and teens. She continued her work and achieved her certification in prenatal, pranayama and double certified in trauma sensitive classes. Randi currently works as an EA at the Delisle ELC, and teaches yoga for the Delisle recreation board. She has also partnered with a yoga instructor in Saskatoon and together they offer yoga courses via Zoom. She is also a busy mom to a 6 year old and 3 year old.
TO REGISTER: